Michael McLeod
Your Liberal Candidate For
Northwest Territories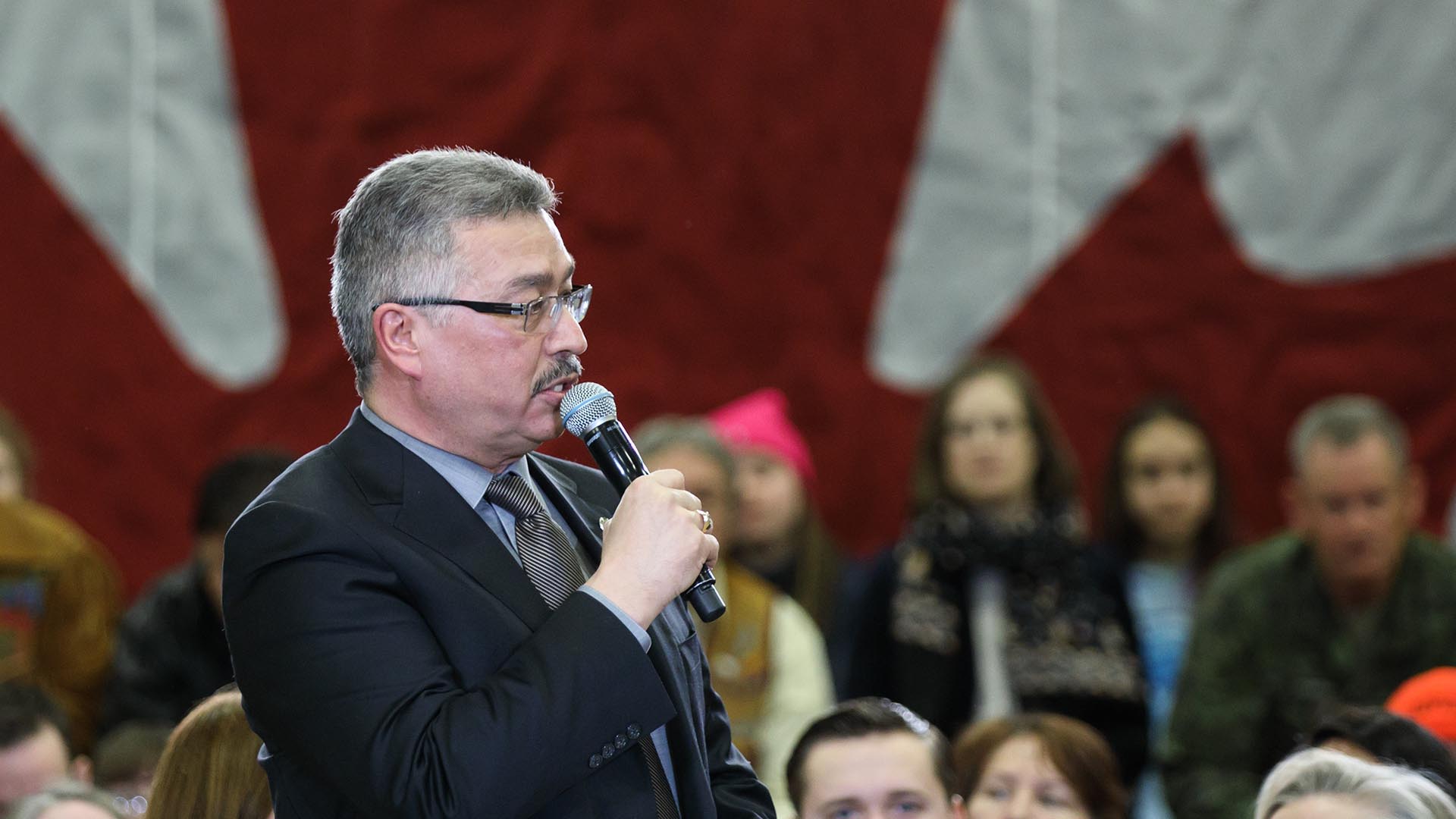 Commit to Vote
Add your name now to show your support for Michael McLeod in Northwest Territories.
A champion for a better future in

Northwest Territories
Michael McLeod was born and raised in Fort Providence and continues to live in our community with his wife Joyce. Prior to entering federal politics, he served Northwest Territories residents as a member of the Legislative Assembly from 1999 to 2011 and advised clients in the tourism industry as Tourism Development Officer for the Government of the Northwest Territories. Michael also previously served as Mayor of Fort Providence, President of his Métis Local, and Vice-President of Deh Cho Regional Council.
Michael earned his diploma in Management Studies from Arctic College and began his career as a self-employed contractor. This experience provided Michael with an understanding of the needs of small business owners and their families. He has been a member of the Northwest Territories Tourism, NWT Public Utilities, and Mackenzie Valley Environment Impact Review Boards. The latter's mission, conducting fair and timely environmental assessments remains a key interest.
Michael is active in his community and has served as a Master Corporal in the Canadian Junior Rangers. He enjoys spending his free time outdoors hunting and fishing.
First elected as the Member of Parliament for Northwest Territories in the 2015 federal election, Michael currently serves as a member of the Standing Committee on Finance and as Chair of the Arctic and Northern Caucus.
Donate to Michael's Campaign